STRAIGHT FROM OUR SHEA BUTTER VILLAGE TO YOU!
At FairTale GHANA, our mission is simple: to empower the incredible women of rural Ghana and  spread the magic of raw African Shea butter. We're honored to partner with a 100% women-owned cooperative in Northern Ghana, ensuring that these talented women receive fair compensation for their exceptional products. This partnership creates a sustainable supply chain that benefits everyone, from the hardworking producers to our beautiful costumers. 
Your purchase is the driving force behind this beautiful cycle, empowering village women and supporting every individual along the way. As a token of gratitude, your skin will glow with softness and appreciation. It's a win-win situation - the way every business should be.
For a deeper look into our story, we invite you to visit our website at fairtaleghana.org.
SOLD OUT! COMING SOON! 🌿
We're thrilled to announce that we've SOLD OUT of our trial batch! Your incredible support made it happen. We're now busy with crafting a fresh batch of our raw African Shea butter, and we'll be back soon.
In the meantime, our Shea butter is still available on our Amazon store in the USA: Amazon USA.
For our friends in Europe, you can find us in all our store listings on our LinkTree: LinkTree.
Thank you for being a part of our journey!
WELCOME TO OUR SHEA BUTTER SHOP: RETAIL & WHOLESALE OPTIONS ARE WAITING FOR YOU
---
BAOBAB OIL- ANOTHER MIRACULOUS PRODUCT THAT AFRICA HAS TO OFFER
---
STEP INSIDE OUR COOPERATIVE & WITNESS THE ARTISTRY OF MAKING HANDCRAFTED SHEA BUTTER! Check out the video below to see the passion and pride the village women pour into crafting our raw Shea butter.
---
BENEATH THE SHEA TREE: Tales of Nature and Nurture.
---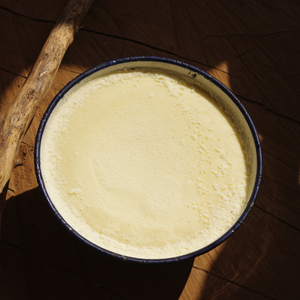 In the world of skincare and haircare, where the choices seem endless, Shea butter stands as a timeless and natural treasure. It's been cherished for its nourishing properties for generations....
At FairTale GHANA, we're absolutely head over heels for Shea butter. We all know it's famous for its skin-loving properties, but guess what? The magic of Shea butter goes way...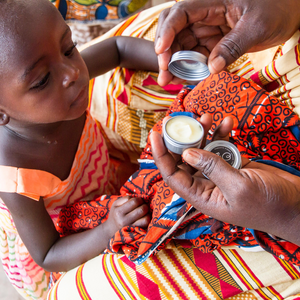 In this post, we will explore the various ways to use Shea butter, its benefits, and how it can be enjoyed by all ages.  What to Use Shea Butter For:...